My
occasionally
sweet baby girl is now 8 months old and we have just 4 months until she turns 1. I always hear people ask "where did the time go?" and I have an answer for them. The last 8 months were full of sleepless nights, car trips with a baby screaming bloody murder, running my $500 vacuum for countless hours to get her to sleep, and holding her in my arms for just about every single nap she would take. Don't get me wrong, I cherish these moments but I'd be lying if I said it was easy or the time just flew by easy. At the end of each
super long
day I rock her to sleep and just stare at her little chest as she breathes in and out and thank the Lord for my little monster and pray for a lifetime of
super long
days with her.
So when my husband is home and can watch her or she's passed out on my boppy after nursing I like to read other blogs and get ideas and inspiration for crafts, recipes, and home decor. Lately, I've been checking out birthday ideas. There are so many great ideas out there and when I came across
Kara's Party Ideas
I knew I hit the jackpot. She has so many fantastic party ideas posted on her blog. Makes me wanna throw a party right this very minute.
.
The rainbow party is definitely a favorite of mine. I LOVE the cake.
Another favorite is the classic pink 1st Birthday for a princess. The pink poms poms are too cute and I just so happen to have some hanging in my daughter's room.
And last but certainly not least is the pink and orange princess party. I am a sucker for flag banners and love the color combo.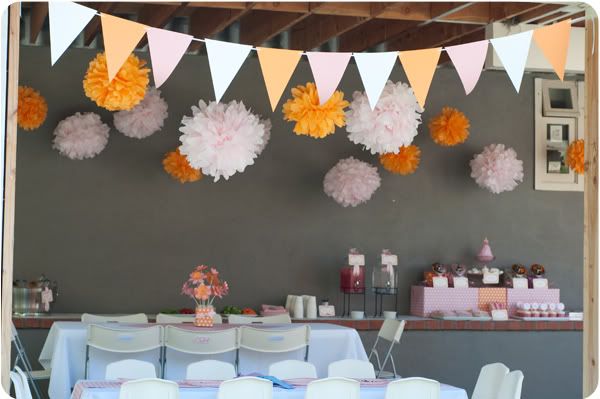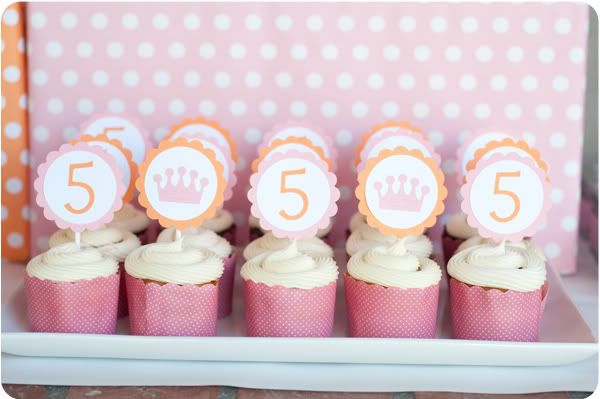 And I know I should be looking at girl themes but the elephant theme was just too cute and can easily be transformed into a girly theme so I snuck this one in here too. Look at these treat boxes.
There are so many more super great themes and party ideas for all ages and different parties. I especially love the New Moon party ideas. Love the Type O blood bottles.