I have been seeing this tatouage art everywhere and the more I see it the more I want it. They have tons of great sayings and quotes but I can't seem to find a quote that I MUST have.
I have thought of making up my own but never come up with anything that I love. I always find myself reverting back to my adolescent self and wanting to get something corny to put up in my bathroom or office.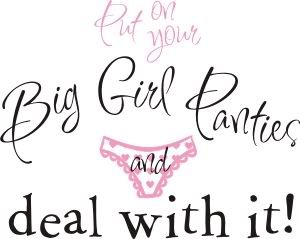 So I will continue to look and search for the perfect phrase for our home and when I find it I will display it on our wall proudly. That is, IF I install it correctly.